Route to Revalidation Advice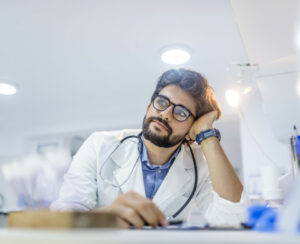 The multiple 'Routes to Revalidation' that are available to doctors can seem daunting and confusing. DAC can help advise doctors as to which route is most suitable to them and make recommendations tailored to the doctor's specific background and scope of practice.
Understanding your Option
There is numerous option for GMC Revalidation which include:
Connection with a Designated Body
Connection to a Suitable Person
Making a direct submission to the GMC
Setting yourself up as a new Designated Body
Recommendations for the most suitable route for you
Considering which route is the most suitable for you can seem onerous and depends on the doctor's scope of practice as well as a number of other factors. DAC aims to work with doctors and take the time to understand their personal circumstances and advise them which route would be best to consider.
Often we help to find a suitable Designated Body or Suitable Person and DAC can help link doctors in this situation appropriately fitting in with the current GMC regulations. We have an excellent record of helping doctors in this situation. Please contact Doctors Appraisal Consultancy for further information.