Pre Appraisal Support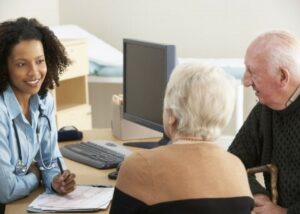 Doctors Appraisal Consultancy, DAC, has provided support for thousands of doctors since revalidation was introduced after 2011. There are a number of different ways that we can help doctors working their way towards their revalidation, having appraisals and becoming relicensed.
In addition to a panel of experienced and supportive appraisers, DAC also has trained staff who are extremely knowledgeable about the appraisal and revalidation process who provide a wide range of support to make the whole process easier.
General Support
DAC provides support to doctors who need help interpreting the current regulations and provide step by step advice regarding the appraisal and revalidation process.
The multiple 'Route's to Revalidation' that are available to doctors can seem daunting and confusing. DAC staff can help advise doctors as to which route is most suitable for them. Please refer to the route to revalidation advice section for more information
Completing the Appraisal Form
At the initial review completing your appraisal form ahead of your appraisal meeting can seem complex. DAC has worked hard to help doctors through this process.
Doctors having appraisals through DAC will be given access to a state of the art online appraisal form, managed by L2P, a leading online appraisal provider which makes accessing, editing and sharing appraisal information extremely easy.
In addition to this DAC can support doctors by providing advice as to what supporting information to include, how to produce robust clinical audits, CPD requirements and how to complete a stress-free patient and colleague feedback exercise.
DAC will support doctors every step of the way through the appraisal process.
Multi-Source Feedback and Revalidation Year support
In your revalidation year, there are additional requirements that doctors will need to complete. Our appraisers help to address these items throughout the five-year revalidation cycle to relieve stress during that final revalidation year, making the process as smooth as possible for doctors.
For example, we work closely with doctors through the MSF process so that it is a straightforward activity to complete, linking the findings directly into your appraisal form making it easy to reflect upon it in your report.